Analytics | Content Creation | Engagement | Lead focused
Maximize the Return on Your Social Media Investment
We use a data-based understanding of your social audience to create and publish powerful content, and design relatable and memorable social experiences that your customers love.
Social media marketing is a form of digital marketing that leverages the power of popular social media networks to achieve your marketing and branding goals. But it's not just about creating business accounts and posting when you feel like it.
Social media marketing is a form of digital marketing that leverages the power of popular social media networks to achieve your marketing and branding goals. But it's not just about creating business accounts and posting when you feel like it.
With such widespread usage and versatility, social media is one of the most effective free channels for marketing your business today.
Here are some of the specific benefits of social media marketing:
Humanize your business:



Social media enables you to turn your business into an active participant in your market. Your profile, posts, and interactions with users form an approachable persona that your audience can familiarize and connect with, and come to trust.
Drive traffic:



Between the link in your profile, blog post links in your posts, and your ads, social media is a top channel for increasing traffic to your website where you can convert visitors into customers.
Generate leads and customers:



You can also generate leads and conversions directly on these platforms, through features like Instagram/Facebook shops, direct messaging, call to action buttons on profiles, and appointment booking capabilities.
Increase brand awareness:



The visual nature of social media platforms allows you to build your visual identity across vast audiences and improve brand awareness. And better brand awareness means better results with all your other campaigns.

Build relationships:



These platforms open up both direct and indirect lines of communication with your followers through which you can network, gather feedback, hold discussions, and connect directly with individuals.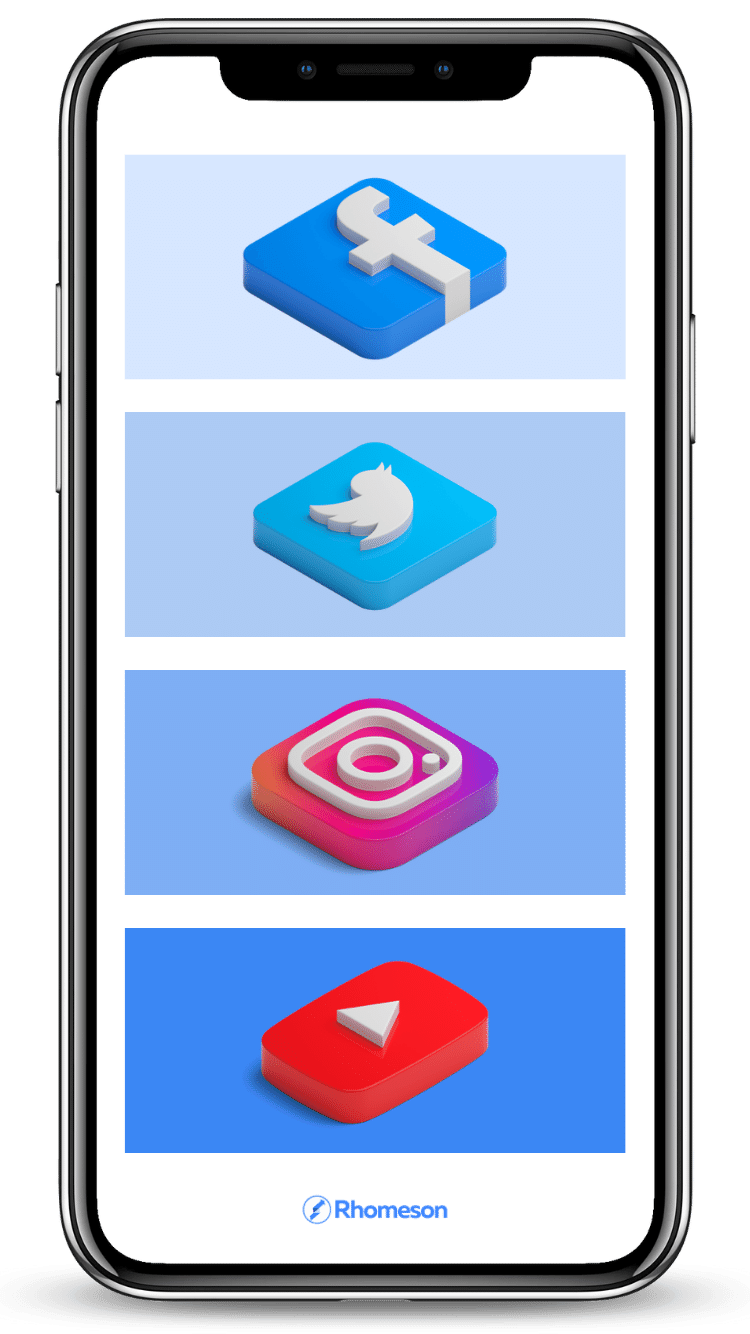 "The bigger and more engaged your audience is on social media networks, the easier it will be for you to achieve your marketing goals."
Social media marketing statistics
About the benefits above, don't just take our word for it. Let's take a look at some social media marketing statistics that prove its power:
Over 70% of people who have a positive experience with a business on social media will recommend that business to their networks.
Facebook users click on 12 Facebook ads on average every month.
81% of people use Instagram to research products and services.
Nearly 80% of Twitter users feel more positive about a business when they get a response to their tweet.
4 out of 5 people on LinkedIn drive business decisions.
Essentials of a successful Digital media marketing strategy
A successful social media marketing strategy will look different for every business, but here are the things they will all have in common:
Knowledge of your audience

Brand 

identity

Content Strategy
Analytics
Regular Activity Inbound Approach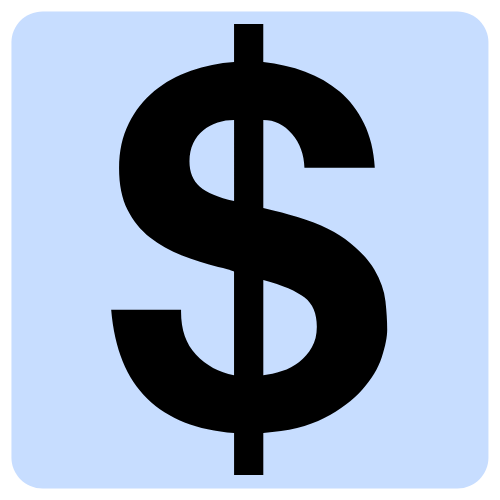 Access the data-fueled plans behind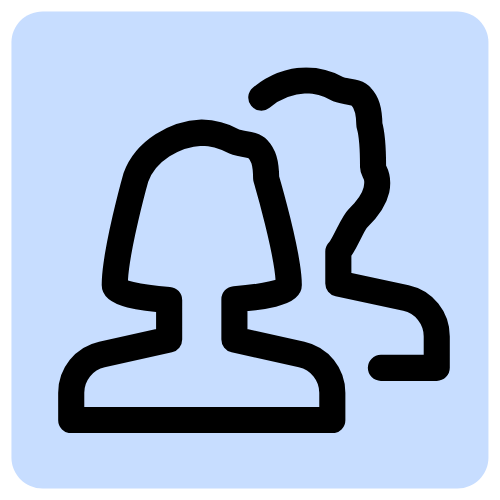 Use the expert-led tactics behind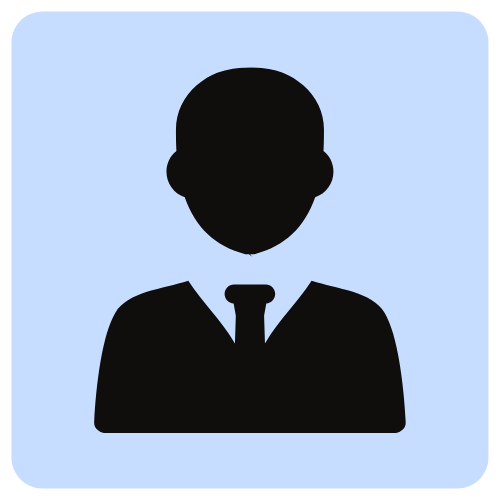 Unlock do-it-for-me marketing with
Digital MARKETING EXPERTS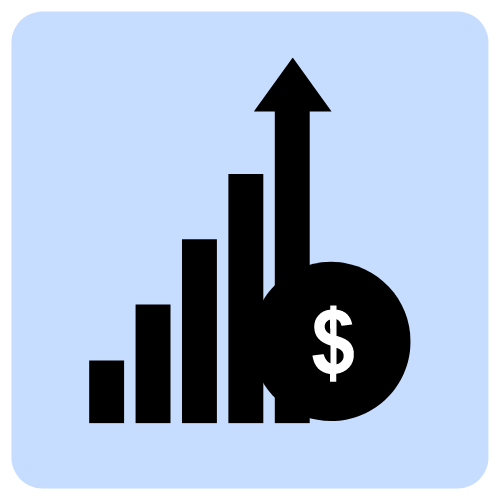 DATA POINTS FROM RHOMESON
Creating Your Social Media Marketing Plan
Now that you know the essentials of a social media marketing strategy, it's time to put it into action. Your social media marketing plan is the roadmap to carrying out your strategy. It puts structure around your efforts so you can measure your success and make sure you're spending your resources wisely. Here's how to create your social media marketing plan:
Choose your platforms:
Choose based on your target audience, platforms popular for your industry, as well as your bandwidth. Only take on the number of platforms you can actively keep up with. You can always start with one and then add on more slowly as you get the hang of them.


Set goals and objectives:
These should be simple and task-like to start, like a post once a day for a month, get your profiles set up, or do a competitive analysis. Once you get into a rhythm and gather insights, you'll be able to set more specific and strategic goals like increasing your following by X% or publishing X [content types you've found your audience likes] per month.


Report and adjust regularly:
Use each platform's analytics to identify which posts generate the most engagement, whether you're getting more followers, and to see your audience demographics. Harness and scale up what works and nix what doesn't.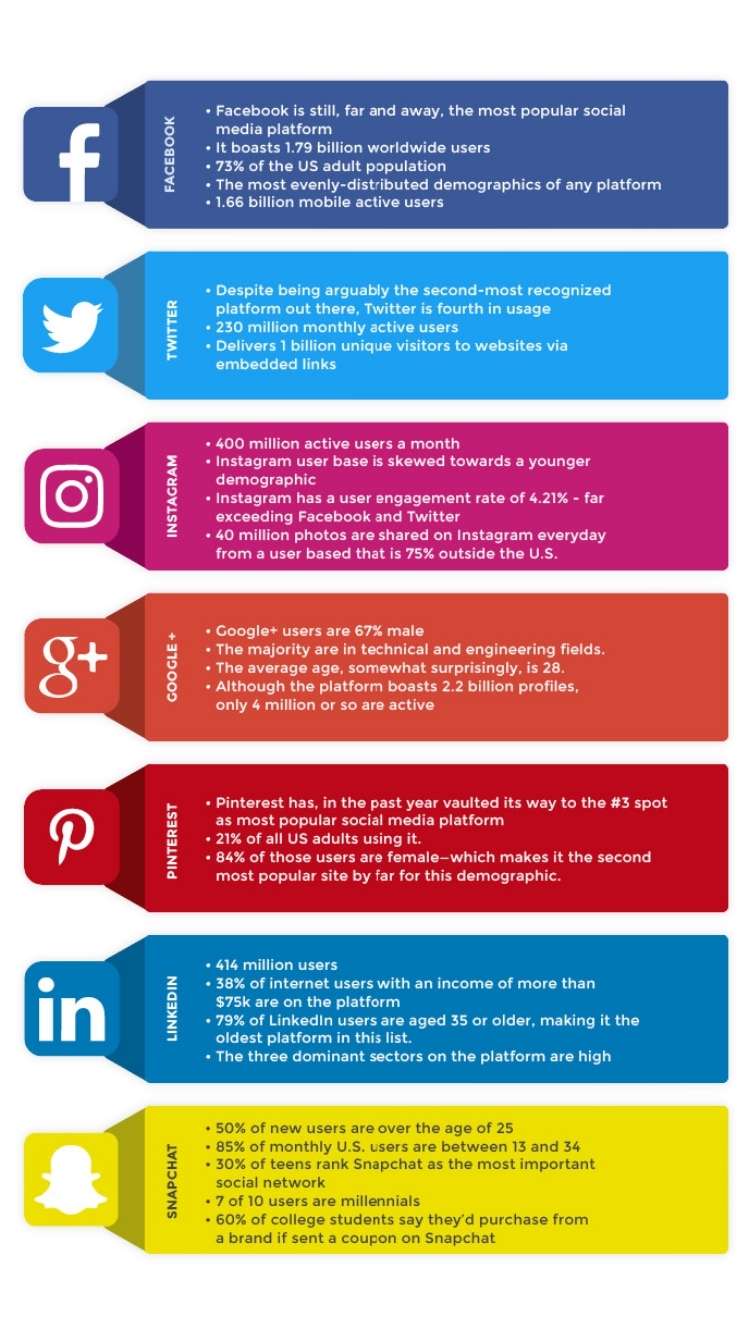 Among the many reasons to advertise on social media is that it is a highly cost-effective way to expand your reach. If you play your cards right, you can get your content and offers in front of a huge audience at a very low cost. Most social media platforms offer incredibly granular targeting capabilities, allowing you to focus your budget on exactly the types of people that are most likely to be interested in your business.
Below are some tips and resources for getting started with paid social media marketing:
Meta ads | LinkedIn Ads | Pinterest Ads | YouTube Ads | Snapchat Ads

Start prioritizing your social media marketing strategy
Using social media in marketing does more than improve site traffic and increase your reach. It turns your business into a personality that your audience can communicate and connect with on a deeper level.
Regardless of which platforms you use or how you use them, the most important thing to remember is that social media is not a platform to pitch your business. It's a community for you to express your personality, demonstrate your values, share useful information, and build up those around you. With people naturally following you and promoting your content, there will be no need for pitching. And with this approach, you'll achieve not just your business goals but all of the other intangibles that translate to gratification and fulfilment.
Inevitably, marketing through social media is termed as one of the effective ways of providing customers with everything that goes on within the company. We try our best to lay out the best attempts of promoting the business across several social media channels