Retail Technology for the Evolving
Consumer Landscape
Rhomeson's retail & e-commerce technology solutions fuel the industry's digital transformation, providing elevated omnichannel customer experiences.
200+ Custom Solutions Delivered | Appreciated by the Giants
Retail and Ecommerce Solutions
Rhomeson's retail & e-commerce technology solutions fuel the industry's digital transformation, providing elevated omnichannel customer experiences.
The challenges facing retailers can be overwhelming, including navigating the disruption caused by the current COVID-19 pandemic. The future of retail requires overcoming the complexity in your business and to persevere, consider the opportunity to rethink your business model and the role of the store. Retail technology trends are towards decisive, contactless digital customer engagements and e-commerce to safer workplaces and more agile operations and supply chains. Now is the time to unlock the potential for a more resilient and sustainable business model and ecosystem. Technologies such as hybrid cloud, automation, IoT and artificial intelligence can help accelerate your transformation and position you to emerge wiser, more agile and ready to meet changing consumer needs.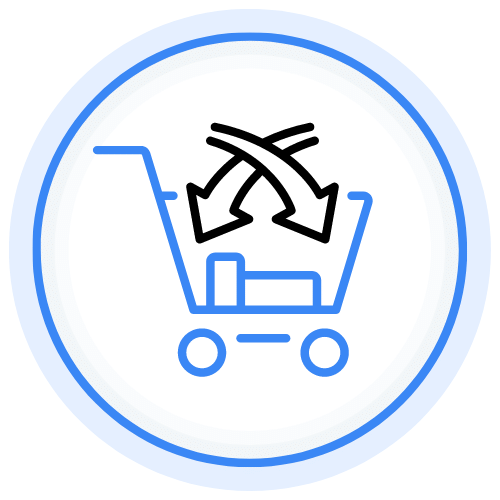 73% of retail organizations consider it essential to deliver fun, relevant, and convenient customer experiences tailored to each customer's sentiment, history, and preferences.
Only 10% can do so.
Your Trusted Technology Partner in Retail
Transform your Retail Business with our custom-based solutions.
Reset your stores to fully integrate online and offline to deliver services and experiences that meet evolving consumer expectations.
Drive awareness and acquisition with more intelligent targeting.
Drive all display, search, and social advertising from a single integrated platform.
Find new customers and manage hundreds of campaigns across social sites, mobile publishers, and ad ecosystems with Advertising Studio from Marketing Cloud. Visualise and report on ad performance in a few clicks so that you can reach out to shoppers with the right offer at the right time.
Personalise every path to purchase with Marketing Cloud.
Make marketing smarter.
Create personalised, scalable journeys that deliver the right offer to shoppers at the right time on the right channel — across email, mobile, social, web, and more.
Use Commerce Cloud to turn shoppers into buyers faster.
Transform digital commerce and reinvent the store.
Make the shopping experience seamless across the web, social, mobile, and stores. Enable omnichannel order management capabilities that let shoppers buy anywhere, and retailers sell and fulfil anywhere.
Deliver more innovative, faster service with Service Cloud.
Save money and drive the actual conversation.
Drive genuine conversations with shoppers in their preferred channels. Personalise every interaction and empower agents to respond faster with the information they need to turn today's shoppers into a customer for life.
We are bringing AI-powered solutions to transform marketing, merchandising and supply chain for retailers.
Market research is vital for any business, and we ensure that we offer nothing but precise information about competitors' strategies, market, industry trends as well as innovation in the marketplace.
We offer such information that can help the organization to build productive marketing strategies that will help them in making the right decisions. Market Research is one of the most complex practices, so it should be implemented by considering all-around aspects.
Effective market research will not only prove fruitful for the company but also the customers of the company will be content with the service.
Here are a few services that can take an edge over their competitors and also effectively establish themselves in the marketplace.