System-Wide Digitization Can Help Renewable Energy Companies Scale and Prosper
Commitment to clean energy is growing stronger and stronger among legislators, businesses, and consumers, stipulating a favourable investment climate for new participants.
20+ Projects | 10+ Green Campaigns | Custom Solutions 
"Today, renewable energy sources constitute 25% of the total energy market. According to McKinsey, renewable power will take over 50% of the market by 2035, with subsequent growth to nearly 75% of the global generation market by 2050."
The Future of Renewable Energy
Commitment to clean energy is growing stronger and stronger among legislators, businesses, and consumers, stipulating a favourable investment climate for new participants.
The course is clear: the energy sector is steadily shifting away from fossil fuel and moving full-speed towards renewable energy sources. Established oil and gas players, energy providers and new market entrants closely examine the opportunities and challenges arising from this transition.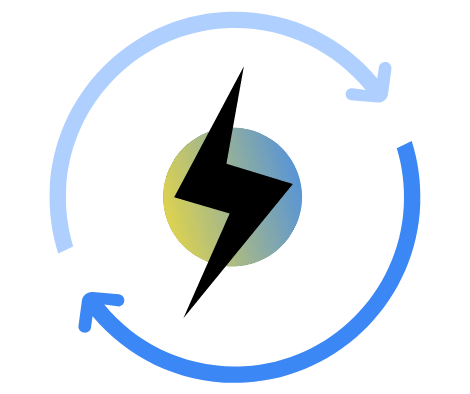 How System-Wide Digitization Can Help Renewable Energy Companies Scale
Due to being 'natural', renewable energy comes with a higher 'uncertainty' factor, making the plant operations and maintenance processes more complex. Unfavourable weather conditions can easily damage wind turbines, but prolonged idle time is also costly. On-site maintenance and repair works, especially in remote, hard-to-reach locations, can majorly uptick the operations bills and sink profitability.
Companies producing different types of renewable energy use analytics, but in most cases, it's descriptive and does not allow for real-time insights. Legacy monitoring systems are also losing their effectiveness as plants grow in size, grids become more complex and more participants join the renewable energy systems. Hence, market leaders are actively looking into new tech solutions.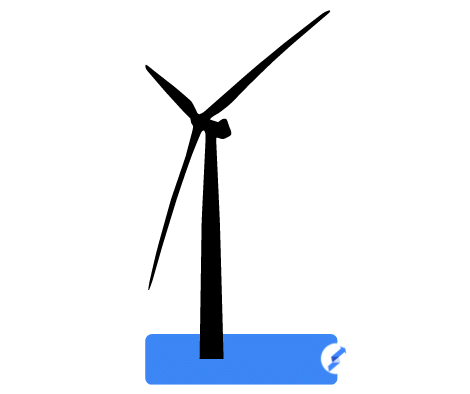 IT Solutions for Wind Energy Sector
Reliability and availability are crucial for wind farm operators as maintenance can be expensive and time-consuming. For instance, if a sudden failure occurs during unfavourable weather conditions, access to the wind plant may be limited, resulting in more extended downtime and, as a result, profitability losses.
By shifting to the newest powerful technologies such as IoT, Big Data and predictive analytics, wind farm operators can significantly and sustainably increase the wind turbine power outputs while reducing O&M costs. But wait, there's more!
Digital twinning is another technology highly beneficial for the renewable energy sector. It allows the creation of virtual copies of physical systems, assets, and processes. A digital twin is a code-powered representation of an actual wind turbine constantly supplied with new data from its physical counterpart through connected systems.
A predictive algorithm powering the twin operationalises all the incoming data and can be used to model different types of usage scenarios:
Implement Digital Twining
Wind Farm Siting Software enables advanced terrain analysis, 3D farm modelling and visualisation.
Turbine controller configuration management facilitates utilisation and management of turbine parameter configurations to gauge asset performance.
Other digital solutions for system integration support, lifetime extension, and cost reduction. IT solutions for Solar Energy Industry
Big data analytics and IoT are having a transformational impact on the solar energy market as well. Solar energy systems can be equipped with IoT sensors, transmitting real-time performance data to one central control panel. This would allow the early detection of issues at the point of origin so that proactive measures could be taken before a system-wide failure occurs.
IoT enables remote diagnostics by collecting a wide array of hardware, network and environmental insights, further operationalised by predictive analytics algorithms. Additionally, some IoT-based solar projects are geared at improving the accuracy of metering, which can reduce the costs for both energy providers and consumers.
The digitisation of solar power plants also introduces new business models. As residential solar panel installations experienced significant growth and advanced metering infrastructures (AMIs) became more accessible, the solar energy market is shifting toward the Smart Grid model.
A smart grid is a system where all the actors (i.e. electricity generators, transmission and distribution operators, and electricity consumers) communicate and collaborate effectively to improve the efficiency and reliability of the grid. The main goal here is to enable seamless correction of supply/demand imbalances in real-time, improve reliability and reduce costs.
Blockchain also plays a central role in the solar market as it helps improve existing business models, making them more cost-effective.
Our Solutions
Infrastructure support to augment operational capability: Collaborative Operations, Loop Tuning Optimization, Alarm Management & Rationalization, and Control System Health Check.
Digital operations, maintenance and asset management: cloud computing for storing data; predictive analytics and maintenance; remote censoring and control; performance verification.
Solar Grid Connectivity – digital integration with other ecosystem participants. Predictive energy management systems; storage management systems; intelligent home energy systems; solar trading software.
Hydropower IT Solutions
The digitisation of hydropower plants can provide operators with actionable insights from data, contributing to better asset performance, increased efficiencies, minimised downtimes and ultimately expanded hydropower capabilities.
GE estimated that installing an intelligent condition management system can save a hydropower plant operator as much as $4,000 MW/year in terms of lower maintenance costs, enhanced asset life and improved operational efficiencies.
The leaders in the hydroelectricity space are now using a combination of software and hardware analytics to measure and tune up the performance of their plants accurately.
Our Solutions 
Industrial IoT and Big Data Analytics to enable comprehensive data collection and its subsequent transformation into actionable insights.
Machine Learning and Deep Learning to forecast hydropower energy generation.
Predictive Maintenance and Operation Optimisation to minimise downtime and maximise performance.
Digital Twins, powered by predictive analytics using physics-based models.
Digitalisation of the condition and risk assessment systems.
Real-time reporting, visualizations, and remote monitoring are enabled by digital twinning and big data analytics.
Bioenergy IT Solutions
The biomass energy market has a solid upward trajectory. The number of commissioned biomass power plants (BMPPs) grew to approx. 300 facilities in 2018, with the total number of BMPPs worldwide reaching 3,800 plants, producing around 60 GW. Until 2027, the market for BMPPs is expected to see a steady period of growth, with new projects commissioned by governments worldwide. Bioenergy operators must focus on improving their operations to meet the rising demand.
New software emerges to automate and optimize the standard processes such as fuel handling, flue gas cleaning, steam turbine performance, and electrical power distribution.
Analytics-powered biomass calculators, for instance, can proactively evaluate the suitability of different feedstock types in your area and estimate the optimal biogas plant feeding.
Biomass Design and Management Software can help determine the optimal plant size based on manure or energy crops available.
Finally, implementing a Distributed Control System (DCS) majorly improves the plant operation and supervision processes by delivering real-time data from field and system peripherals, such as auxiliary turbine systems, refrigeration systems, steam boilers, and biomass fuel supplies, dust filter systems, and other stand-alone units.
Our Solutions for Biomass Plant Operators
Optimising Biomass Supply Chain
Migrating to Distributed Control system
Integrating Biomass Design & Management software
Implementing Biogas Plant Simulation software
Why choose us?
Meet regulatory requirements and compliance deadlines, and measure and report progress over time.
Reduce resources consumed while improving your operational efficiencies and your bottom line.
Create a more resilient, sustainable business ready for disruption and opportunity.
We provide custom-based, industry-driven solutions.
Know more about Us
Served several companies listed in Fortune 500.
15% of Distribution utilities globally use Rhomeson's IT services.
20% of Transmission utilities are among our clients.
In partnership with some of the world's largest utilities and energy producers.
Rhomeson works with our global customers on technology and business model innovation.
We harness the power of Industrial AI, machine learning forecasting tools, and digital twins to predict loads and model entire networks to help power utilities reduce costs.